Prayer for an End to Violence
God of life,
Source of hope,
The violence within our world,
Our communities, our families,
Indeed our very selves
Is destroying creation.
Make still
The restless spirit within me
That is self-seeking.
Stir within my heart
A renewed spirit
Of reverence, respect, and reconciliation.
In union
With the Precious Blood of Jesus
Give me strength
To break the cycle of violence
By realizing that peace begins with me.
Amen.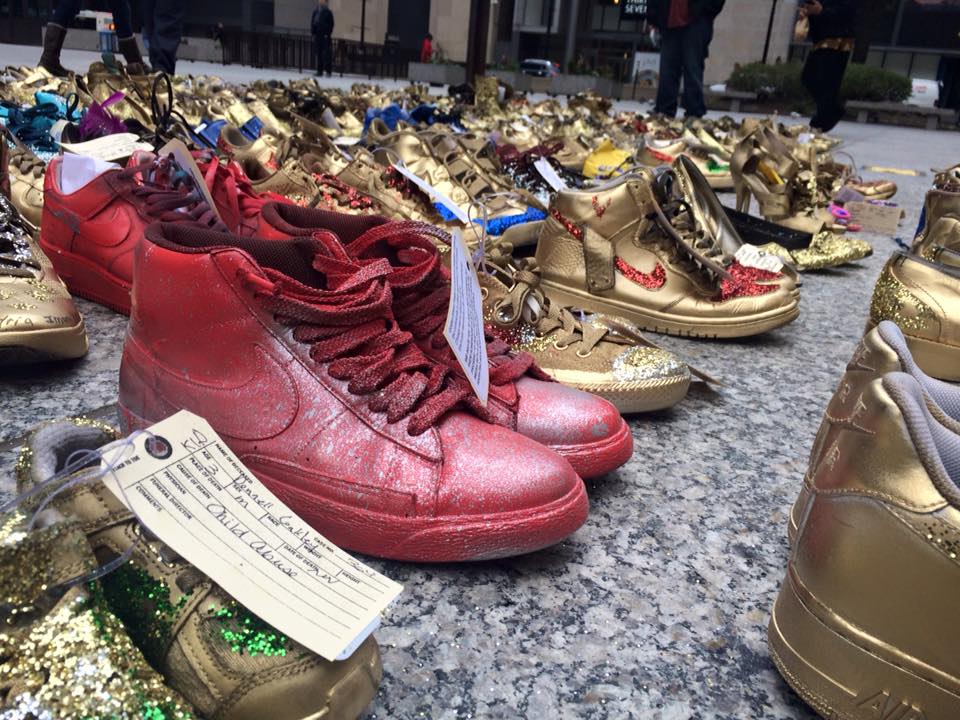 The Precious Blood Ministry of Reconciliation in Chicago participated in the Golden Shoe Project where individuals from the community were invited to paint old shoes to raise awareness for the number of people lost to violence in Chicago.