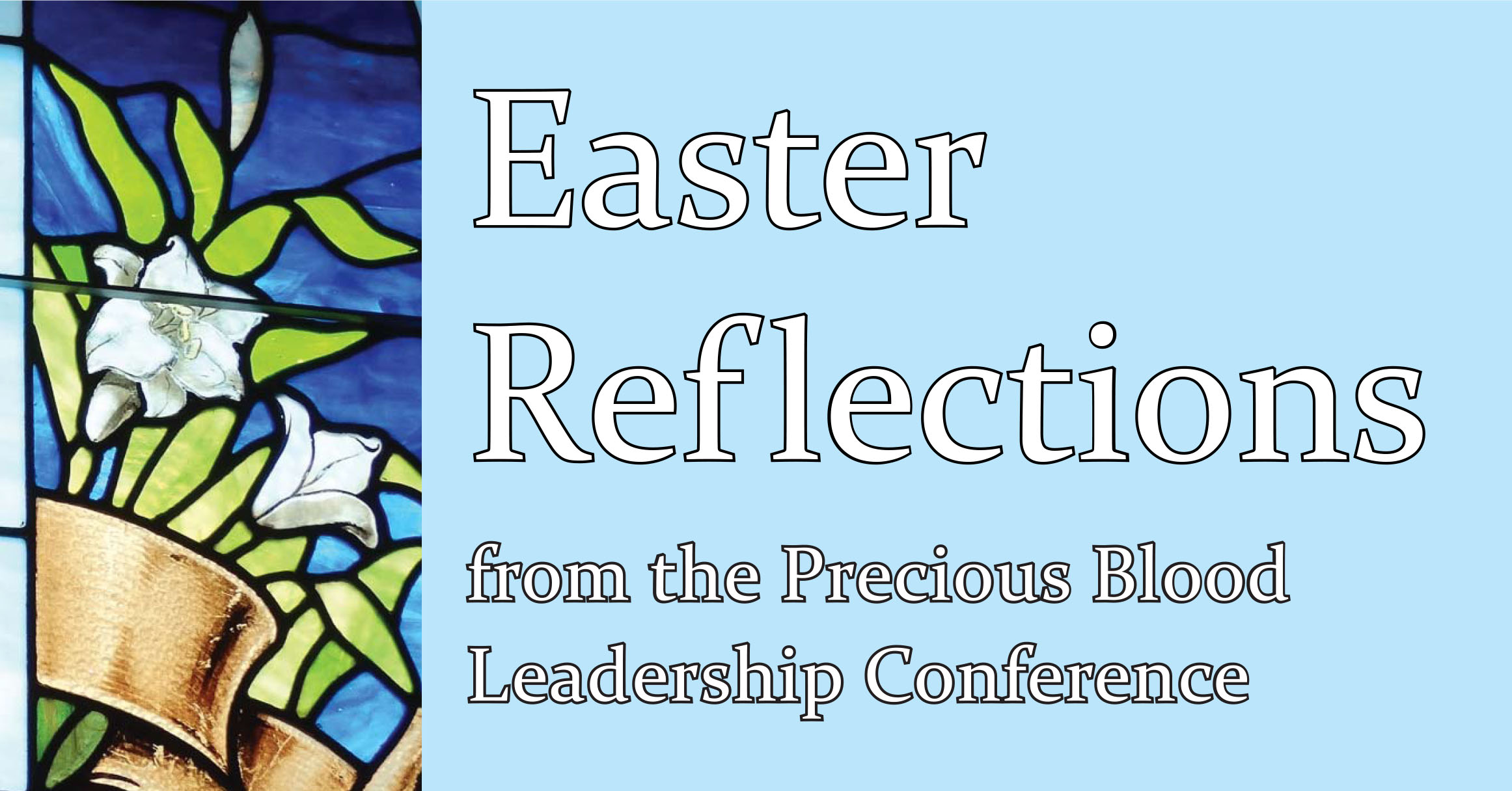 These reflections are  prepared by the Precious Blood Family of Communities which includes:

Adorers of the Blood of Christ (US Region)

Missionaries of the Precious Blood (Atlantic, Cincinnati & Kansas City Provinces)

Sisters of the Most Precious Blood (O'Fallon, MO)

Sisters of the Precious Blood (Dayton, OH)

Sisters of Saint Mary of Oregon
Click on the links below to view the Easter reflections.
Many of the disciples who were listening said, "This saying is hard; who can accept it?" As a result, many disciples returned to their former way of life and no longer accompanied him. (John 6: 60-66) What were the words Jesus spoke that turned away these disciples?...