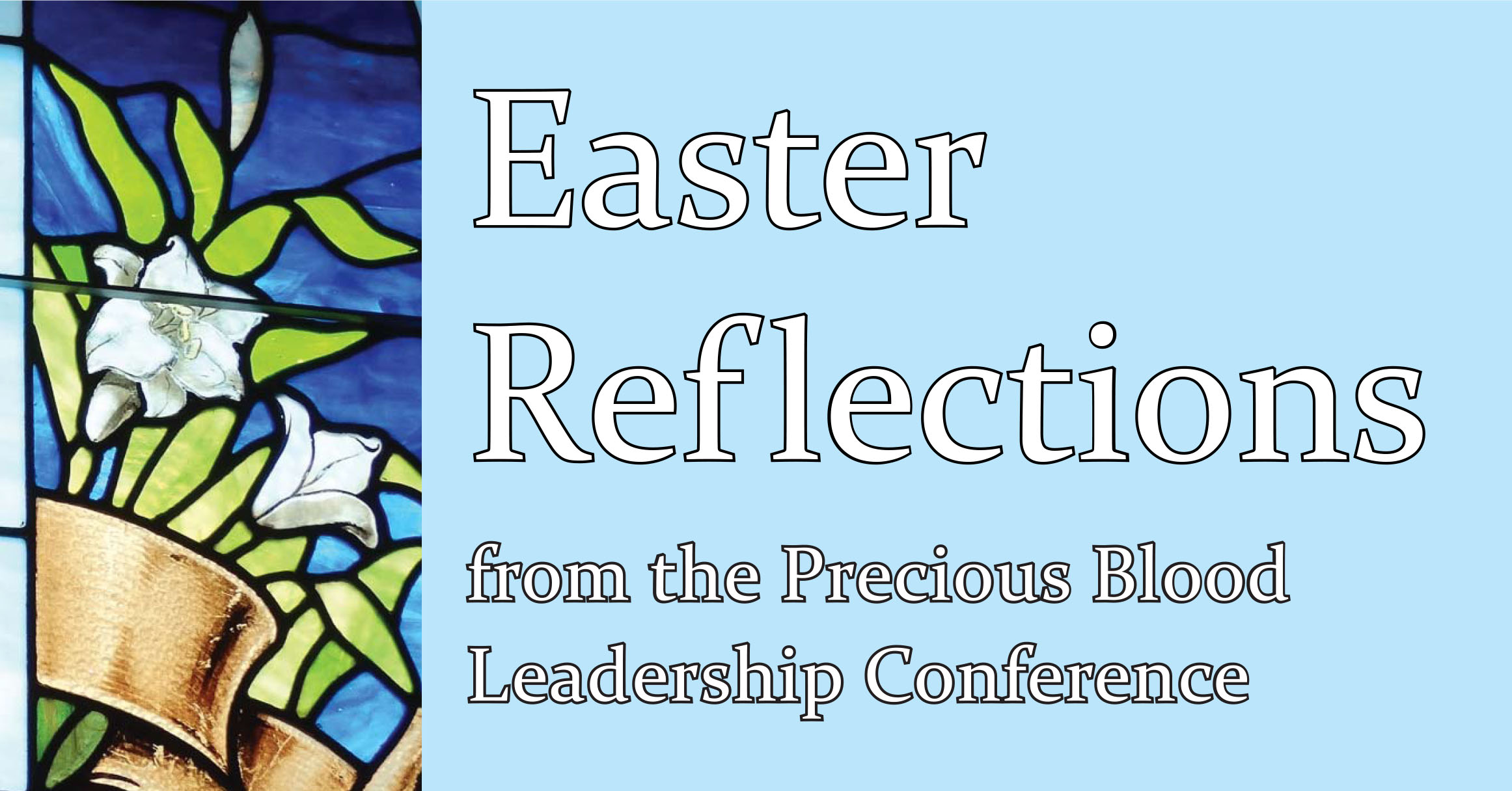 These reflections are  prepared by the Precious Blood Family of Communities which includes:

Adorers of the Blood of Christ (US Region)

Missionaries of the Precious Blood (Atlantic, Cincinnati & Kansas City Provinces)

Sisters of the Most Precious Blood (O'Fallon, MO)

Sisters of the Precious Blood (Dayton, OH)

Sisters of Saint Mary of Oregon
Click on the links below to view the Easter reflections.
"You are not of the world . . ." (John 15: 19) One of the things that confuses many Christians is the attitude of non-Christians toward them. Most of us think that since we go to the world with the greatest and most important message in all of history that the world...