"You who once were far off have become near by the Blood of Christ" Eph 2: 13
Is God calling you to life as a priest or brother? Learn more about life as a Missionary of the Precious Blood.
In our scriptures today, Jesus begins to deliver what is his longest sermon, the Sermon on the Mount. Over the next several weeks, we are going to hear from this sermon. The thing that strikes me is that with most sermons/homilies, we tend to remember how it was delivered and perhaps bits and pieces...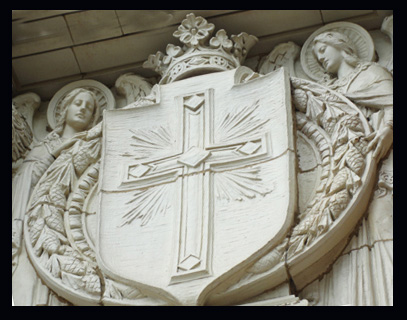 By Fr. Matt Keller, C.PP.S. When I was in high school, I was sent to a Catholic Youth Conference that concluded with Sunday Mass. I remember that the priest got up to give his homily and asked that a 15-minute timer to be set so that he would know when to end his...
read more
The Missionaries of the Precious Blood publish a quarterly magazine — C.PP.S. Today — that explores Precious Blood spirituality, our mission and ministries, and our role in the larger Church.
Missionaries of the Precious Blood are priests and brothers who share a commitment to reach out to those who are lost or forsaken.  Meet some of our members here.