By Fr. Dennis Chriszt, C.PP.S.
When I was a student in high school, I took a class in journalism. We were taught that the first paragraph should answer the following questions: who? what? where? when? and why?
In today's Gospel, Luke seems to be a journalist. He gives us quite a bit of information pointing to the when and where, followed by the who and what. Finally, he tells us what was happening and why it was happening. It was all happening at a particular time and place. John was the one doing it, and what he was doing was "proclaiming a baptism of repentance for the forgiveness of sins." It was all happening because great things were about to happen—the prophecy of Isaiah was about to come to pass. God was about to work wonders among God's people.
Many of us are tempted to think that the message was for those who lived in that time and place, that the season of Advent is about preparing for Christmas. Some might think that today's Gospel was fulfilled in the birth, life, death and resurrection of Jesus, which would make the whole season of Advent about the past. Some who think it is about the present do so thinking that Advent is about preparing for Christmas. Nothing could be further from the truth.
What we celebrate today is that God has, still is and will again do great things for God's people. Isaiah's prophecy is coming true today. We don't rejoice only about past events.
In our second reading today, Paul prays not only for the people of Philippi in Greece. He also prays for us today. He prays that "the one who began a good work in you will continue to complete it until the day of Christ Jesus," that "your love may increase ever more and more… so that you may be pure and blameless for the day of Christ." Paul is praying that we may do our part to make the prophecy of Isaiah come to pass. Paul is praying that we will do our part to make the world more and more like the Jerusalem Isaiah writes about in our first reading.
Taken together, our readings on this second Sunday of Advent are a call to rejoice in what God is doing, but are also a challenge for us to do our part. We are not just to rejoice and wait for God to do God's thing. We are to rejoice and spend time and effort in making the Kingdom of God a reality in our own lives and in the world today.
As we look around our world, no one can deny that there are many valleys that need to be filled in and mountains that need to be made low. No one can deny that too many roads are winding and need to be made straight, or that there are many rough ways that need to be smoothed out. There are too many manmade valleys, mountains, winding and rough ways waiting for God and for us to do our part in making better. Walls that separate us from one another need to be torn down. Each of us needs to "discern what is of value" and be "filled with the fruit of righteousness," not only as we prepare to celebrate what God has already done in Christ Jesus, but also throughout our lives as we each live as part of the Body of Christ in the world today.
That is why we celebrate Advent, to remind ourselves that we all called to "repentance for the forgiveness of sins," and that we are also called to do our part in building up the Kingdom of God in the world today.
__________________________________________________________________________________________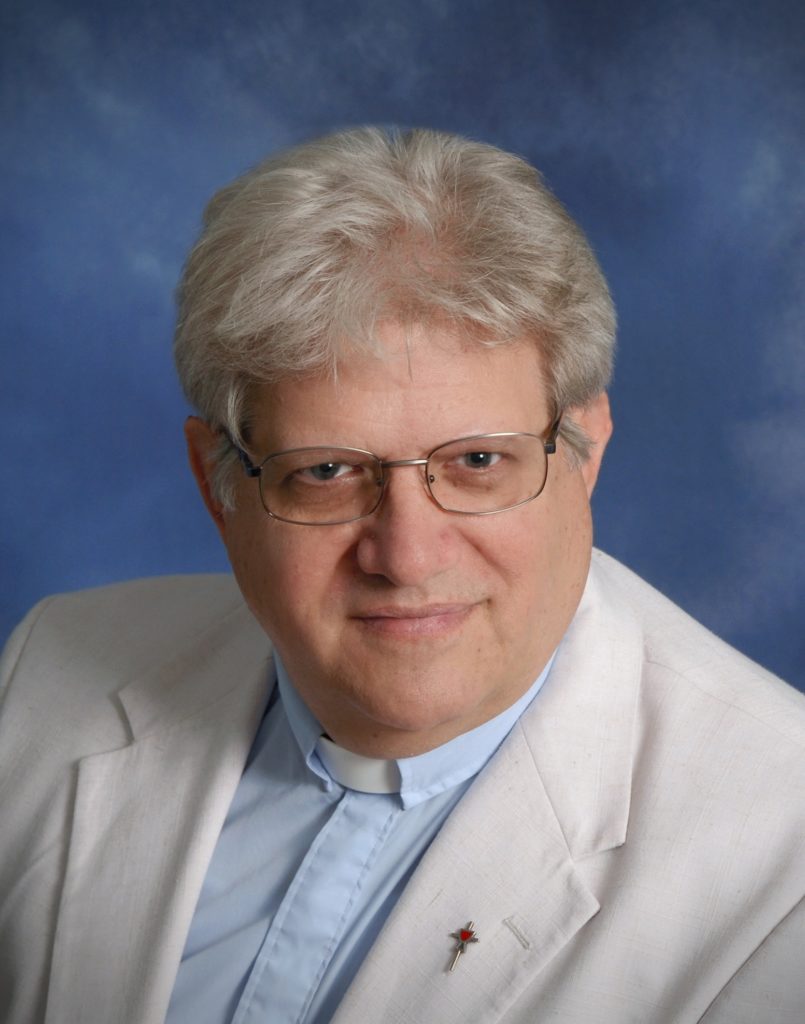 Fr. Dennis Chriszt, C.PP.S., is the director of interprovincial advanced formation for the Missionaries of the Precious Blood. He also directs Precious Blood Parish Missions.