It's National Vocation Awareness Week, and we're sharing vocation stories from our members.
Did an eighth-grade project lead to the priesthood for Fr. Matt Keller, C.PP.S.?
It didn't hurt.
Fr. Matt grew up "half-interested in the religious life and the priesthood," he said. When his eighth-grade class was assigned to do career projects, he chose to interview his pastor at St. John the Baptist in Maria Stein, Ohio, Fr. Ken Schroeder, C.PP.S.
Fr. Matt says he doesn't remember much about the interview. But in the middle of his sophomore year, he started getting vocation mailings from the Missionaries. "Things started showing up in my mailbox from colleges and the military—so it made sense that a religious congregation would do the same," he said.
He was invited to a Mass at the Missionaries' St. Charles Center where some candidates were making their profession. "It was neat to see. Fr. Ken took me around and introduced me to people. I met all kinds of priests and brothers," he said, including Fr. Ken Schnipke, C.PP.S., who at the time was the vocation director.
"You send me letters," young Matt Keller said.
"Yeah, I know," said Fr. Ken.
"I'm not interested," Matt said.
"You want me to stop?" Fr. Ken asked.
"No," said Matt.
The following year, when he was 16, he went to a discernment retreat, and something clicked. "It sounds like a cliché, but I felt like I was at home," he said. There was no bolt of lightning, but there was the feeling that he was in the right place, on the right path.
"From then on, I approached it as, 'you start and you see where it takes you. If it doesn't work, something else will come to light,'" he said. "But this has always been the right place.
Fr. Matt was ordained in 2018. Fr. Ken Schroeder was there, and Fr. Ken Schnipke, and many other Missionaries who had helped him along the way.
"I trusted in God along the way. I was never strong academically, but I knew that if God wills it, God is going to provide the tools that are needed to make it happen. My strong suite was always the spiritual side of things. I knew that with prayer, anything is possible," he said.
"I also realized along the way that it was happening because God worked through many people to help me get here. I've had the support of my family and my religious community—but also professors and many others who helped me along the way. The support is large, larger than my doing."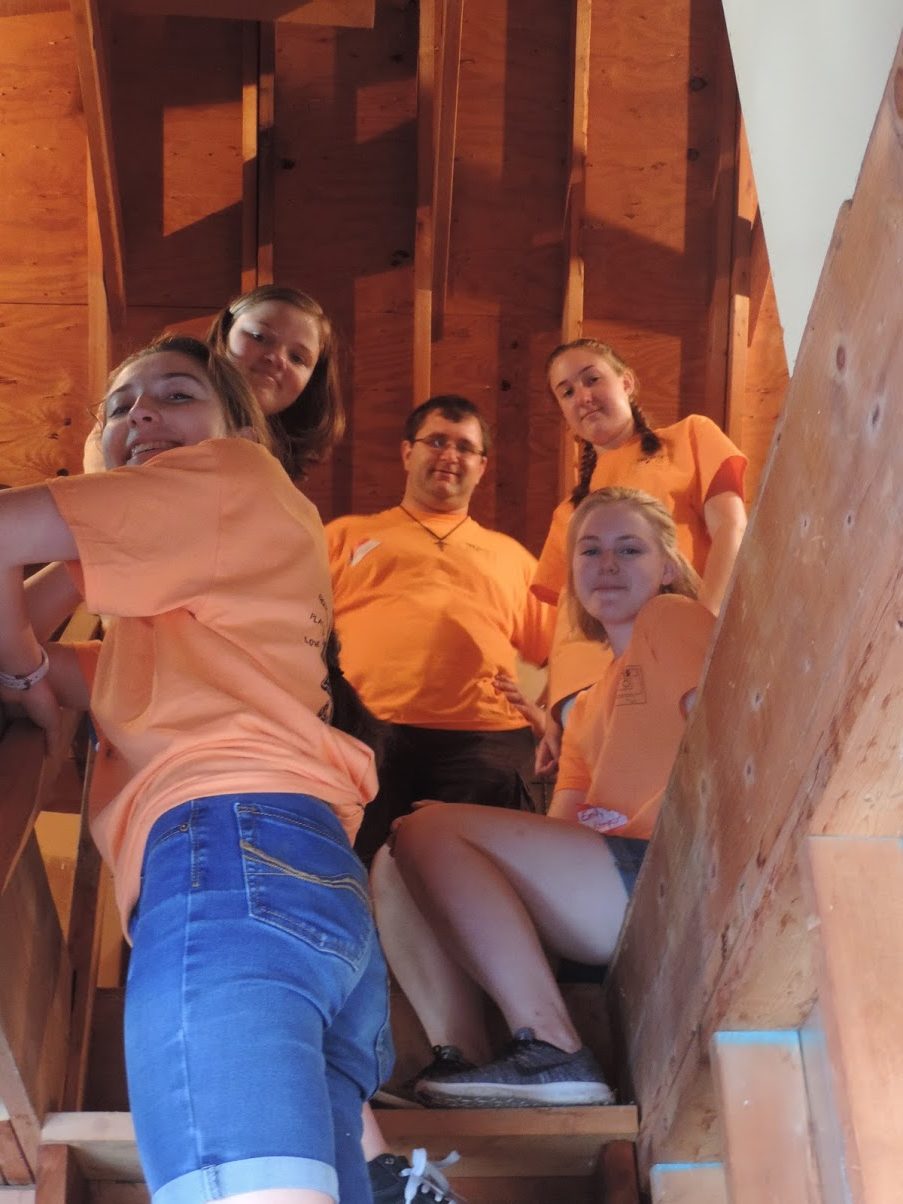 Fr. Matt says he still feels that support, now that he is an associate pastor at Dayton's Region Seven parishes, which include St. Joseph, Emmanuel and Holy Trinity. Dayton suffered through a lot of trauma this year. A tornado swept through on Memorial Day weekend, destroying many homes and businesses. A shooting in the city's Oregon District in August left 10 people dead, including the shooter. Two young girls with connections to Emmanuel Parish were killed in a horrific car accident later in August.
"We've been through a lot of tragedies this year in Dayton," he said. "And the tragedies have been terrible. But the response has come through faith. I've seen people respond in faith, supporting each other, bringing people together. Every tragedy I've seen this year has been terrible—but the response in faith has amazed me."