Fr. Bill Beuth, C.PP.S., sent this happy report from our Central American Mission:
On December 3, the Feast of St. Francis Xavier, Lucas Tiul Coc, C.PP.S., was ordained a deacon in the parish of Santa Catalina Virgen y Martyr in La Tinta, Guatemala. He will now continue to minister there with Fr. Felipe Caàl, C.PP.S., the pastor.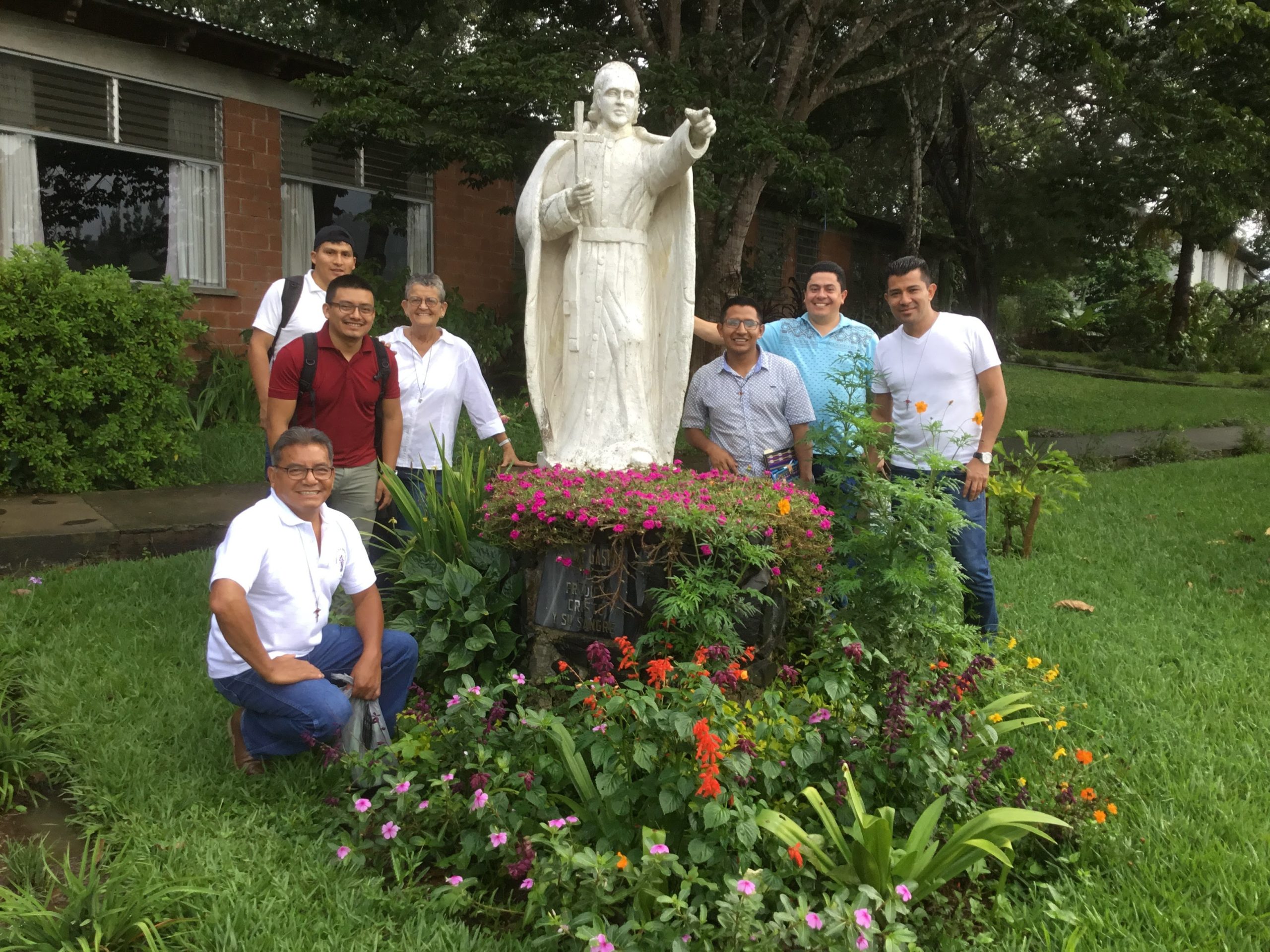 Also present at the ordination were five C.PP.S. seminarians who have completed their year of special formation and have now returned to their own countries—one from Perù, two from Colombia, and two from La Tinta, Guatemala.
Earlier last month, Sr. Kris Shrader, ASC, invited these young men for a day of reflection and discernment in La Labor. They listened to her speak of Venerable John Merlini and his holiness, and also of Santa Maria De Mattias and her dedication to education and many other good works reaching out to the poor.
During this year of special formation, living in community, the seminarians learned about who we are and how our Missionaries minister to everyone, following in the footsteps of St. Gaspar, who said, "For this I am a priest, to administer the merits of the Precious Blood of Jesus." Let us pray that these seminarians will soon be incorporated into our Community.
At the end of October, many young people spent a week at St. Gaspar Seminary in Guatemala City in our vocation program to get to know them and help them decide on a vocation to the priesthood. Five candidates will enter in January to study philosophy and join the six seminarians in advanced education. We wish them peace and happiness in our Community. May Mary Immaculate grant all seminarians a great love for Jesus and the desire to serve his people.