By Fr. Tony Fortman, C.PP.S.
We hear today from Sirach, "If you choose you can keep the commandments, they will save you; if you trust in God, you too shall live; he has set before you fire and water; to whichever you choose, stretch forth your hand. Before man are life and death, good and evil, whichever he chooses shall be given him. Immense is the wisdom of the Lord; he is mighty in power, and all-seeing. The eyes of God are on those who fear him; he understands man's every deed. No one does he command to act unjustly, to none does he give license to sin."
God is giving us a choice. God does not make us do anything we do not want to do. He is a perfect gentleman. We can choose life or death, good or evil. Can it be that easy? I guess we have the silver bullet: keep the commandments of God. But human beings make life difficult at times. I believe God is telling us to be straightforward with others and God.
Jesus tells us today, "Let your 'Yes' mean 'Yes,' and your 'No' mean 'No.' Anything more is from the evil one." People have to take us at our word. There are times in life that we are to be very upfront with people and give them only the information they need to hear. That does not mean we are sneaky or mean. They either need to hear a yes or no from us. Be careful of people who are trying to pull information from you. Sometimes it is none of their business. Gossip can sometimes be spread by long explanations. I believe Jesus knew this and that is why he wants us to be brief and to the point at times.
Don't let others throw you into a tail spin. I know it is a temptation to speak ill of others at times, but give them the benefit of the doubt. Be a person of life, a person who lifts people up and doesn't tear others down. God bless you all.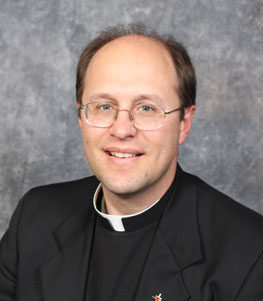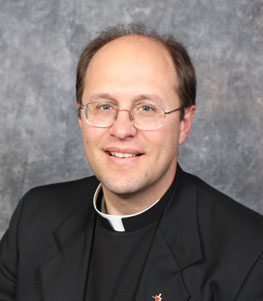 Fr. Tony Fortman, C.PP.S., is the pastor of St. John the Baptist Church in Glandorf, Ohio.