May the Precious Blood of Jesus heal the sick, protect the vulnerable, and comfort the dying. Here are some resources meant to draw us closer in faith to each other and to the God who loves us.
View Masses at Precious Blood Parishes
Prayers: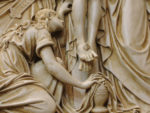 Prayer in Troubled Times
Sunday Reflections: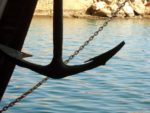 Anchored by the Cross by Fr. Angelo Anthony, C.PP.S.
Jesus is Right There With Us by Fr. Steve Dos Santos, C.PP.S.
The Holding of Brokenness by Fr. Jim Smith, C.PP.S.
Articles: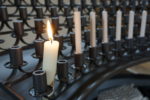 A Checklist of Hope by Fr. Angelo Anthony, C.PP.S.
A Report from Rome with Br. Juan Acuna, C.PP.S.
"People are Being Very Kind to Us" by Fr. Antonio Baus, C.PP.S.
"Time for Personal Prayer Every Day" by Fr. Ken Alt, C.PP.S.
Carrying Our Crosses with Courage by Fr. James Seibert, C.PP.S.
A Musical Holy Week by Fr. Don Davison, C.PP.S.