By Fr. Bill Nordenbrock, C.PP.S. 
Have you ever considered how the Solemnity of the Most Holy Trinity is a Precious Blood feast? At least as I gaze upon my favorite icon, I considered it one of our feasts.
Andrei Rublev was a 15th-century Russian iconographer and his most famous work is The Trinity. Like all good art, the work inspires a wide variety of meditations. As I gaze on that icon, I see the Father, Son and Spirit sitting together in a circle of shared love. I imagine that as One completely empties themself in giving love to Another, they become completely full again as they receive love from Another. Around and around the circle the love flows from one to another in self-donation. This eternal flow of divine love, this mutual indwelling is the divine mystery of the Trinity. This is God as a relationship of love. The icon represents this indwelling with a communion cup around which the Trinity sits and around which the love that is God continues to flow.
The icon invites me to join that circle, allowing that flow of love to pass through me so that the I become a part of that mutual indwelling. This is the mutual indwelling that is described in the Gospel of John (14:15-20). This was the celebration last Sunday on the Feast of Pentecost. The Father in the Son and the Son in the Father. The Spirit given to me so that God is in me and I am in God.
Of course, it is not just me that is welcomed into the circle of God! I find all people and all of creation have also been included in the Divine circle. As the love of God flows through me it sweeps up and transforms my little human love and carries it to you! And I enter into a mutual indwelling with you that we call the Body of Christ. And this too is represented by the communion cup that sits on the altar around which the Divine circle of love flows. And this is the Solemnity of the Most Holy Body and Blood of Christ that we will celebrate next Sunday.
Pentecost, Trinity and Corpus Christi are three feasts that proclaim the truth of today's Psalm response: Blessed are the people the Lord has chosen to be his own! Mutual indwelling with God and one another—Communion. This is our vocation and identity as a Precious Blood people. As people who have been chosen; as children of God; as apostles who are sent in mission; as believers who sit in the circle of the Trinity: we seek to live a Eucharistic life and we work to restore communion when it is broken.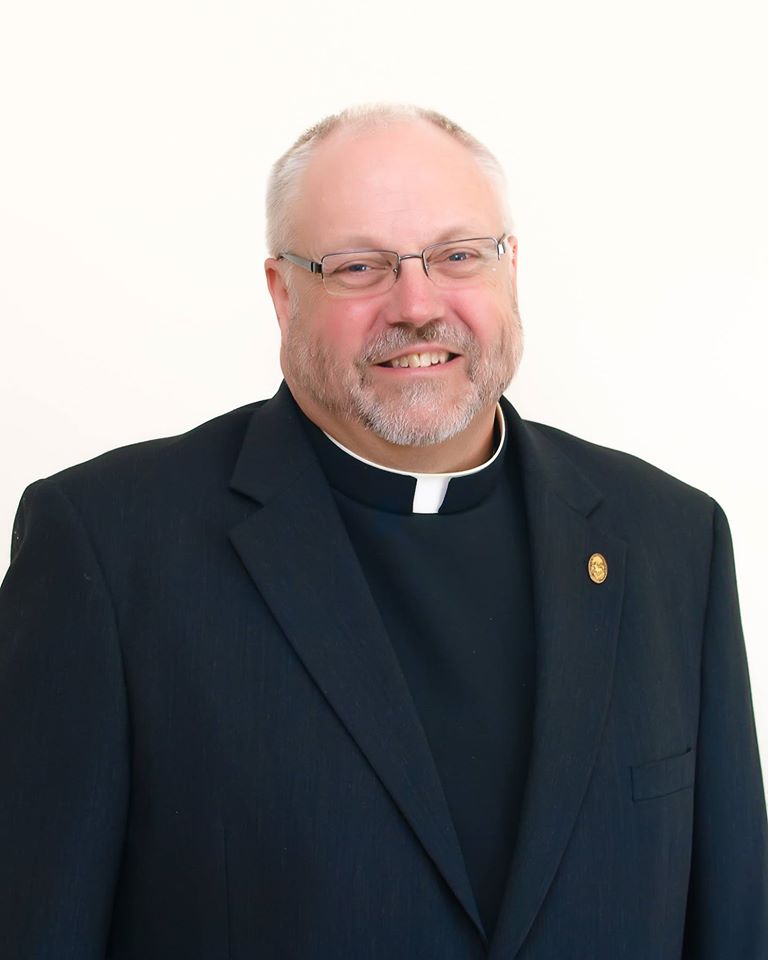 Fr. William Nordenbrock, C.PP.S., is the former moderator general of the Missionaries of the Precious Blood.