The pandemic was hard on nearly everyone, but the isolation and enforced down time may have been hardest on those who draw energy from ministering to others.
Those were tough times for Fr. Ben Berinti, C.PP.S., he is quick to admit. "Earliest months of the pandemic were not good to me. I didn't handle it well," he said. "Most people would not have noticed—I still did what I had to do. But I felt no energy."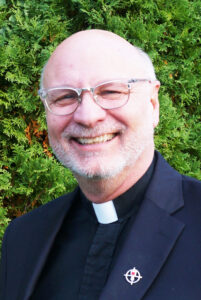 An author, preacher and pastor, Fr. Berinti was used to being busy. The stopped-clock feeling of the lockdown troubled him. Also, he was grieving for his mother, who died on March 16, 2020.  He was celebrating the Mass in an empty church—it took a couple of months before his parish, Immaculate Conception in Melbourne Beach, Fla., would share livestream Masses.
He read an article by a priest who said, basically, "The pandemic has been a great time for me, I've written five books." That just made him feel worse. People asked him if he was doing any writing, and he had to say no.
"I kept getting more frustrated," he said. "I just continued to beat up on myself: I've got all this extra time, and it could be such a creative time for me. But I can't turn on creativity like a light switch."
The months dragged on.
Then in early 2021, he was thinking about an upcoming Lenten retreat he would give for the Diocese of Orlando, his first in-person presentation in over a year. He had already written some essays on the topic of the day. "I thought, 'maybe I can do something with those to get back on track,'" he said. Then he noticed on his bookshelf, a handmade book that an author friend had given him years before.
"A lightbulb went off," he said. "Maybe I'll try that!"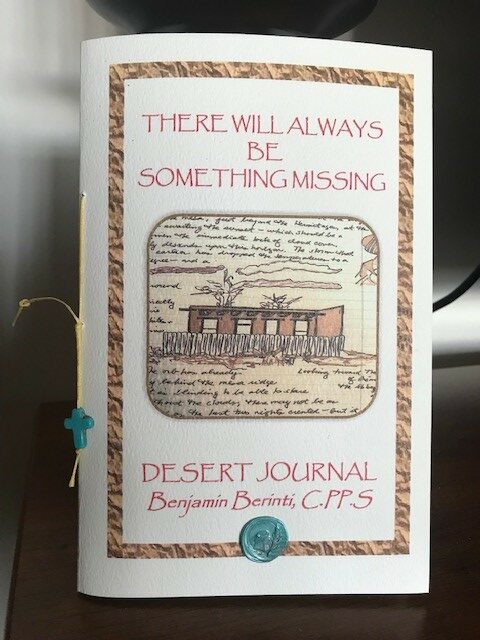 So he set about making 150 copies of a handmade book of his essays, which he would offer for sale to the retreat participants. He selected the text, which he had already written, and the font; he laid out the pages along with the images; he selected paper for the inside and the cover; he printed a total of  2,500 pages in the proper order; handstitched the pages and the cover; and affixed a wax seal on each.
All this though the retreat was just three weeks away. He found himself working on the books with new joy, and his old vigor. He'd gotten his groove back.
"It was great to be doing something life-giving," he said. "It wasn't just a head thing, it was also a heart thing. I needed that kind of a spark."
The response at the retreat? People loved them. He sold half right away. Others were purchased by parishioners and at a parish mission.
"The feedback was very positive," he said. "And the process of creating it was fun, very engaging. I learned a lot. I had to look up online videos on how to sew a book. I unbound one of my friend's books to see how she had done it. I found out there's an actual tool you can use to fold paper—tricks of the trade."
He's since moved on to another handmade book, There Will Always Be Something Missing: A Desert Journal. He's perfecting the process, which continues to give him joy.
"I'm a tactile person. The process of creating the books is nourishing for me," he said.
That doesn't mean it was always easy. He jabbed himself with a needle more than once, drawing blood. "If you see a smudge on a page, you'll know there's a bit more of me in that particular copy," he said.
People offered to help. He said no thanks. He knew there was something in those books that was meant to heal and sustain him – and he's careful about paying attention to such things. "I work hard at what I do, but I also allow myself to do things that are life-giving for me," he said. "I don't work on my day off. I've always been pretty good about taking care of myself. Most of my work I enjoy, and I also want to make sure I enjoy things that are not connected to my work."
He encourages that for others, too. Creativity in all its human forms is important, though he's not sure he likes the term because it can be somewhat limiting. "Sometimes people look at creativity as something that seems out of reach. It's a special activity that not everybody gets to do. People say, 'I don't play an instrument, I can't draw a straight line, I don't write books,' and they think they are not creative. But creativity exists in everybody by virtue of the gifts of the Spirit. There is no one who is not creative. We just express it in different ways.
"Creativity to me is all about John 10: 10: 'I came that you might have life and have it abundantly.' When we attach that language only to art and the artist, we exclude a lot of people. We are all artists in different ways, and our gifts need to be nurtured."