By Fr. Harry Brown, C.PP.S.
The astonished crowd exclaimed after Jesus healed the deaf mute man, "He has done all things well. He makes the deaf hear and the mute speak." Indeed, no one is outside God's grace and Jesus' healing touch. When Jesus said, "Ephatha" (Be opened), it happened at once!
The theme of today's readings is listen. We just heard in the Gospel how Jesus cured a man who could not listen because he was physically deaf. He is just one of millions. There are other millions who have good ears but don't listen. Family life would be a lot happier if all would learn to listen. Communication is not a one-way street. And listening intelligently is extremely important here in church. What does the Word of God say? What does it mean? What was the main point of the homily? We need to talk to God in prayer, but we also need to listen to him. The few moments after Communion are ideal to listen to the Lord.
In our own times of trial, we need to hear these words of Isaiah again and again: "Here is your God…He comes to save you." And in the second reading of James, he warns us against judging other people by their material success or lack of it. The Gospel says listen.
Also, notice how Jesus took the man off by himself –away from the crowd. We, too, need to get away from the "crowd"—from all the TV or radio—so we can hear our Lord speak to us, else we won't likely hear him very well, if at all.
Deafness can bring much pain to families at times. Certainly this is one of the most important ingredients in marriage: communication, or hearing one another. So many marriages end up in divorce due to a lack of good communication!
Moreover, our senses are our contact with the world outside ourselves. It's really difficult to determine which is more precious, our sight or our hearing, but the man in the Gospel had no hesitation. He was deaf and he knew exactly what was important to him. He could not even ask Jesus for the favor he needed. Fortunately, some concerned people brought him to Jesus. We are not surprised that Jesus was so compassionate.
Never forget that before our baptism, we were spiritually deaf. We were without the gift of faith. Faith comes by hearing not through our physical auditory apparatus. In the Gospel episode the people honored Jesus by simply saying: "He makes the deaf hear and the mute speak."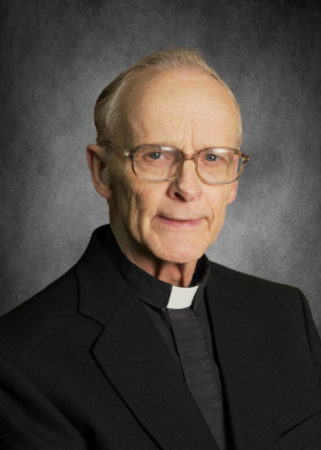 Fr. Harry Brown, C.PP.S., is in ministry at the Sorrowful Mother Shrine in Bellevue, Ohio.