On July 6, 1951, the Administrative Council of Saint Joseph's College in Rensselaer, Ind., approved starting an extension campus in the Calumet Region of Northwest Indiana. The first classes began on September 13, 1951.
That missionary trip from Rensselaer to Hammond eventually grew into Calumet College of St. Joseph (CCSJ), which is now celebrating its 70th year.
Those first evening classes were offered at Bishop Noll Institute in Hammond, Ind. There were 128 students enrolled in 12 courses offered by C.PP.S. faculty from Saint Joseph's College and lay instructors from the Chicago and Calumet areas.
In those early years, courses were taught in borrowed, rented or donated spaces, in storefronts and church basements. Calumet College acquired its present campus in 1973, when Amoco donated the building it now occupies on New York Avenue in Hammond, Ind.
Now with nearly 12,000 alumni, CCSJ continues to live out its mission and its commitment to helping people better their lives and the local communities.
Missionaries in ministry at CCSJ are Brother Jim Ballmann, Brother Ben Basile and Fr. Tim McFarland.
On Monday, September 13, the college family celebrated the milestone anniversary with birthday cake in the campus Commons, sponsored by the Office of Mission and Ministry.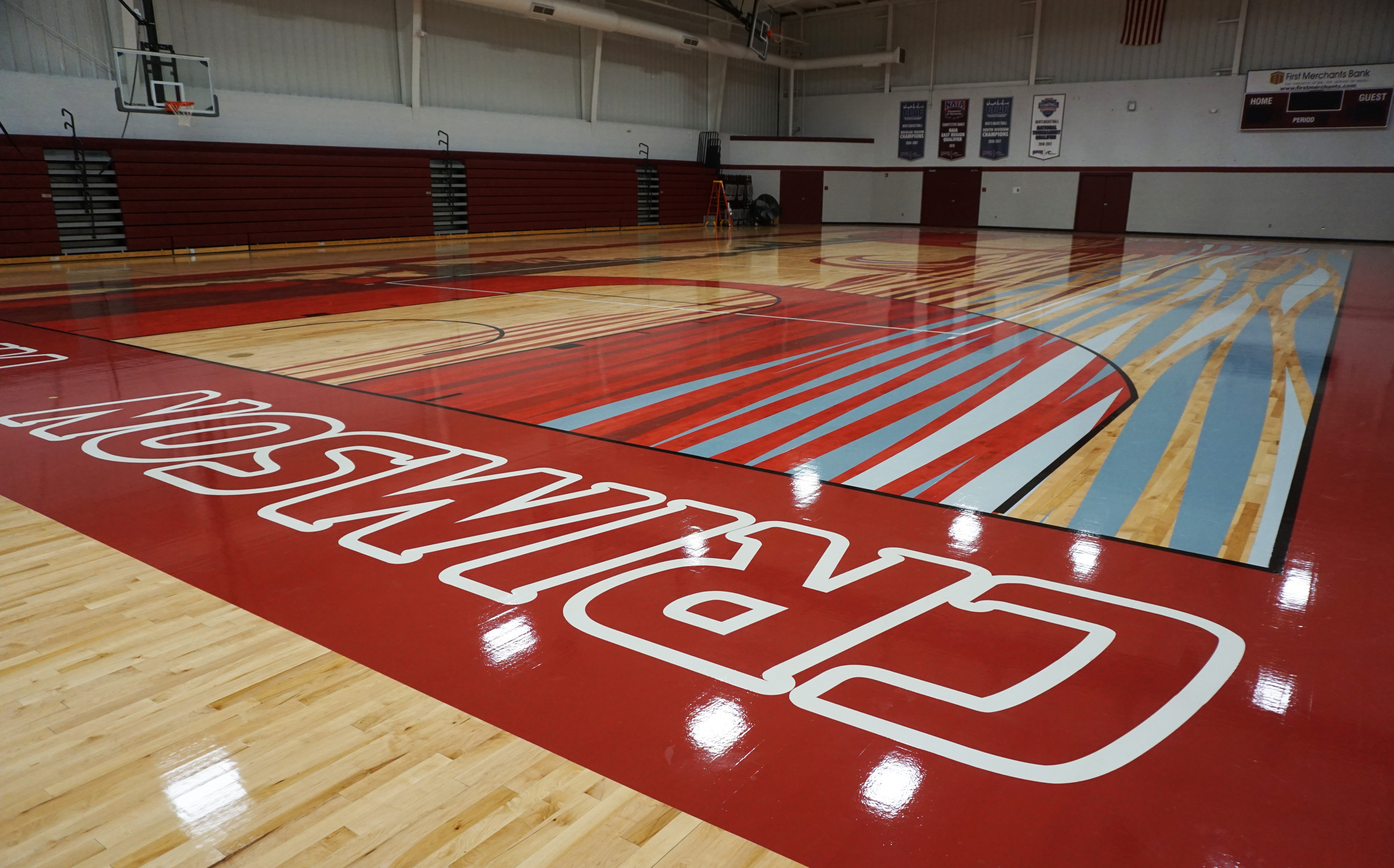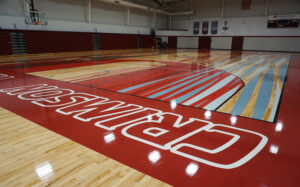 Also in September, the college unveiled its newly refinished floor in the Rittenmeyer Athletic Center, and set October 1 as the groundbreaking for its on-campus housing. The three-story, $5 million building will be south of the main building on land owned by the college.
The college has set a completion date of August 1, 2022. It will house up to 63 students, who will be able to move in on August 15, 2022.
"It is a very aggressive schedule and requires an early-start permit for site and foundation work, which has been requested from the City of Hammond," wrote CCSJ President Amy McCormack in a letter to the college family.