By Fr. Tony Fortman, C.PP.S.
Today we celebrate Pentecost Sunday. The Holy Spirit came upon Mary and the apostles in the form of tongues of fire. Jesus gives his apostles the courage to leave that upper room and go out to proclaim the Gospel. We receive this Holy Spirit in baptism and it is continued in the sacrament of confirmation. In confirmation, we receive the seven gifts of the spirit: wisdom, understanding, counsel, fortitude, knowledge, piety and fear of God. These gifts motivate us and push us to build the kingdom. Brothers and sisters, there are times when we need direct divine intervention from God. Our own motivation does not urge us on to be God's representatives in the world.
I can think of the time when I first read at Mass. I was in the third grade at Sts. Peter and Paul Parish in Ottawa, Ohio. I was nervous. I asked God for his help that day and he delivered.
Asking God for help before Mass became my daily tradition. God was getting me ready to have Mass when I was eight years old. I am realizing life and its responsibilities get to be too much at times. It is like swimming out into the ocean and eventually we get tired and scared because we are too far from land. We need a life jacket or a raft to hang on for a while. Jesus is that life saver. As we read in the breviary, God gives us the strength of the wild ox and he makes us green as sap.
In today's Gospel we see, "Jesus came and stood in their midst and said to them, 'Peace be with you.' When he had said this, he showed them his hands and his side. The disciples rejoiced when they saw the Lord. Jesus said to them again, 'Peace be with you. As the Father has sent me, so I send you.' And when he had said this, he breathed on them and said to them, 'Receive the Holy Spirit. Whose sins you forgive are forgiven them, and whose sins you retain are retained.'"
God does give us what we need. Be not afraid, you are working for a wonderful boss. He has your back always. He will urge you onto places you thought you would never go. Be not afraid. God bless you all.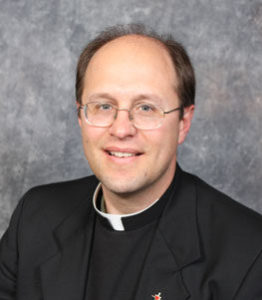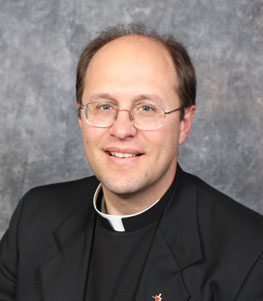 Fr. Tony Fortman, C.PP.S., is the pastor of St. John the Baptist Church in Glandorf, Ohio.