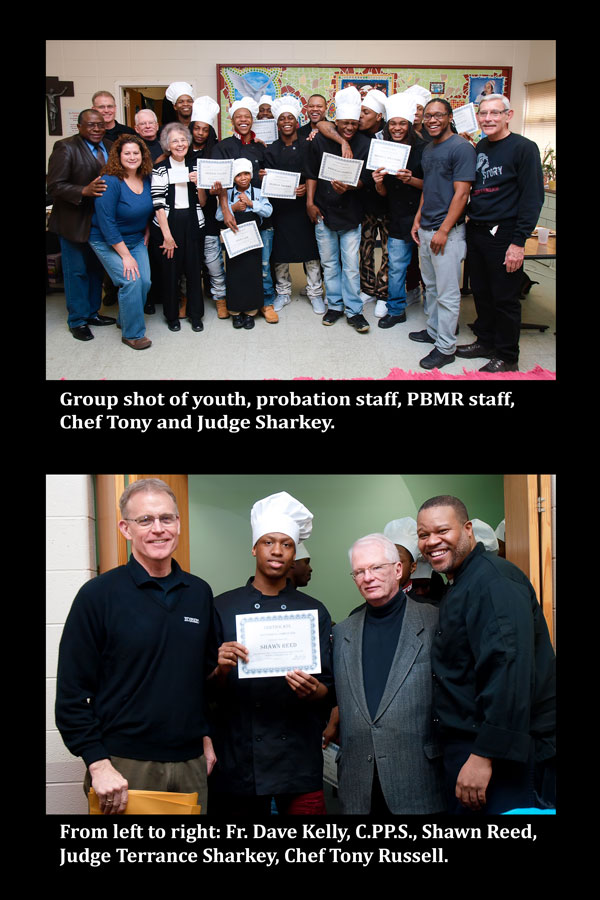 At the Precious Blood Center in Chicago recently, cooking lessons for the youth were held every Saturday morning.
Nine young people wearing hairnets and aprons gather to combine ingredients that will become a feast fit for kings. They listen carefully to the instructions of Chef Tony Russell amidst the clanging of bowls and pans, each one busily stirring or sautéing, cutting or mixing as the day's menu takes shape.
The ten-week culinary arts program finished with a grand celebration—a feast of harvest salad, rotisserie chicken, sautéed string beans, rice pilaf and cheese cake. Families, neighbors, probation officers and the local juvenile judge gathered as the Precious Blood Center was transformed into a banquet hall.
Fr. David Kelly, C.PP.S., the center's director, writes, "Amidst the violence and the chaos that claims the lives of so many young people, to watch this happen—the laughter mixed with the intensity of cutting up a full chicken—you can't help but recognize that these young men long for a caring and guiding adult. You begin to understand that the real value isn't just learning skills in the kitchen, but learning life lessons. It is not just good cooking, but it is good relationship. Chef Tony is not just a culinary arts instructor, he is a mentor and a life coach. He helps them understand what it means to move into adulthood as a young man. He constantly reinforces that they are important and talented."
By the end of the 10-week session, one of the young men applied for a job at a local restaurant. Another dreams of going to culinary school, and still another hopes to open his own restaurant someday.