Mark Miller, C.PP.S.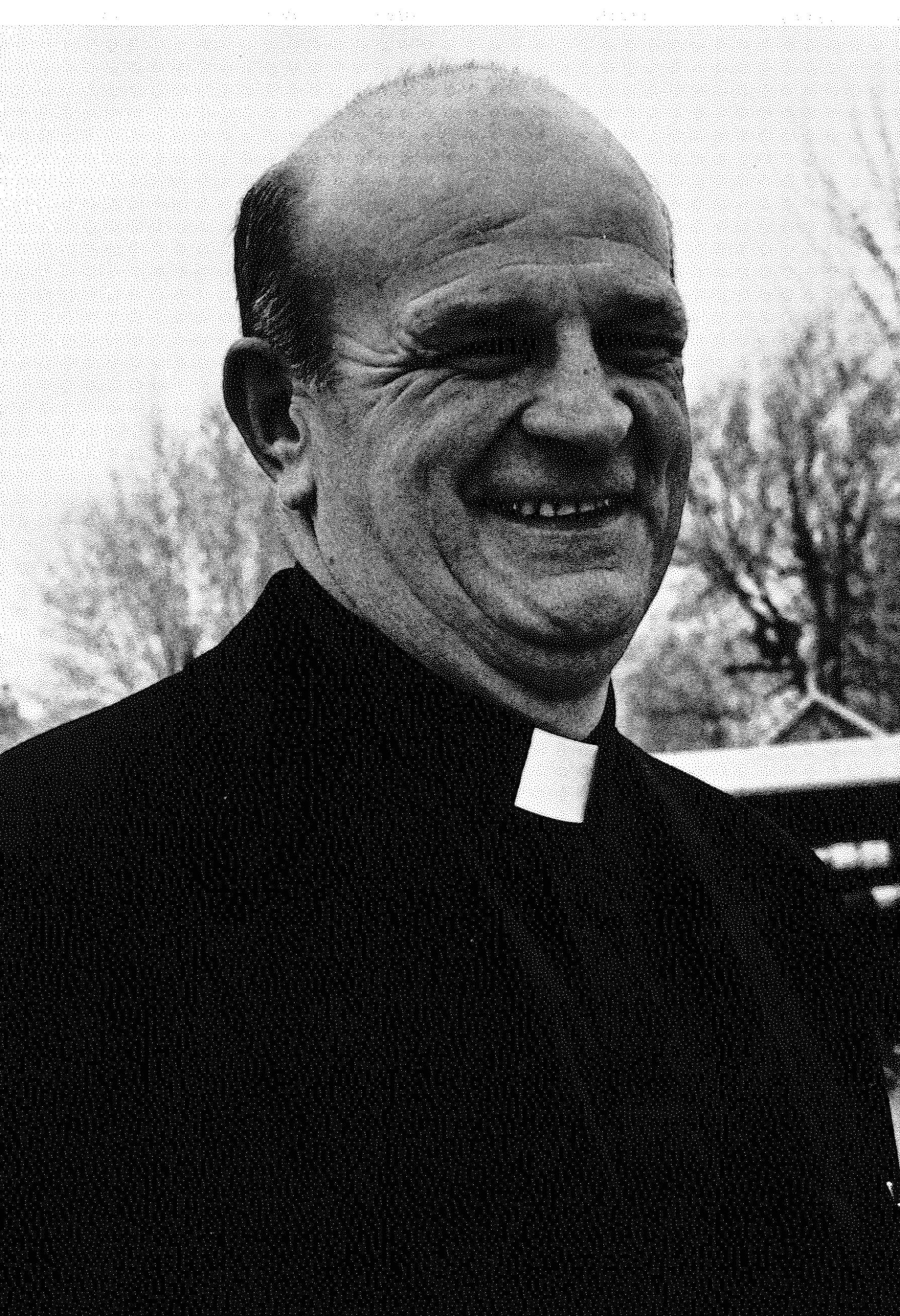 Everyone has heard of and perhaps has prayed the "Canticle of the Sun," by Francis of Assisi. In this canticle, Francis sees all of life as a brother or sister and thereby experiences a special relationship with all of life, regardless of whether it is human, animal, vegetarian or ethereal. This is what offered the backdrop to Pope Francis' encyclical, Laudato Si'.
Already in the second paragraph, Pope Francis beckons back to the command given to Adam and Eve in the garden to "have dominion over all that has been created." How we have come to understand this "dominion" is somewhat questionable but Pope Francis states that "we have come to see ourselves as her lords and masters, entitled to plunder her at will. The violence present in our hearts, wounded by sin, is also reflected in the symptoms of sickness evident in the soil, in the water, in the air and in all forms of life."
Before there was a Laudato Si', there was a Fr. Russell Friedrichsen, C.PP.S., who was convinced that doing injury to the earth was not simply an ecological issue but a moral issue. The Clinton (Mo.) Eye on Feb. 3, 1977, published an interview with Fr. Russ, as he was affectionately known. Fr. Russ states: "I was an ecologist before it became a fad. In 1952, I was in Cleveland. We had Standard Oil and DuPont Chemical—our parish was in the industrial valley of Cleveland—there was a Standard Oil refinery that was putting off all kinds of fumes right next door. I can remember when the ladies of the parish had an ice cream social and one of the women was wearing a dress that completely disintegrated, it was a synthetic fabric.
"Then I went to Valley Falls, Wisc. We had a paper mill that was polluting a river. So I was leading the fight against this pollution of the Flambeau River and finally they put in a plant to re-process the resins which created the algae making the fish unfit to eat.
"When I came to Germantown, Mo., and saw the coal mining, it was a natural thing for me to become involved."
One thing we must always keep in mind: Fr. Russ was not involved because of politics or because he wanted to make a name for himself. Ecology was not a matter of science; it was a moral issue. This becomes clear in one of his statements made at the Capitol of Jefferson City where he and seven other people appeared before the legislature. The chairman of that committee would not allow people to speak once he found out that they were not strip miners and therefore knew nothing about the issue. When Fr. Russ was introduced, he began by saying, "Mr. Chairman, I'm not a coal or strip miner but neither are you. The essential quality of a law is justice and I think I know a little bit more about justice than you do." Fr. Russ spoke for about 45 minutes summing up everything the other speakers would have said but were not allowed to.
In paragraph 11 of Laudato Si', Pope Frances states: "(St.) Francis helps us to see that an integral ecology calls for openness to categories which transcend the language of mathematics and biology and take us to the heart of what it is to be human."
Fr. Russ understood this with every fabric of his life.
Fr. Russ was skilled in other areas in addition to irritating the legislature about ecological issues. Not only was he a dedicated pastor wherever he was assigned but he also had a hobby that was not shared by many people. When he was in Germantown, he offered to teach boxing to anyone who wanted to get in the ring with him. I am not sure how many took him up on his offer but one gentleman who was 6'3" and weighed around 210 pounds decided to take him on. Before the first round was over, Fr. Russ landed a punch that knocked the man out. The man later said that he was trying to hit Fr. Russ in the stomach, but Fr. Russ always called his stomach the "Milwaukee tumor." It doesn't get any better than that.
Fr. Russ had a great sense of humor, but it was tempered by a serious side that was guided by an understanding of our Catholic social teaching that drove him to respond to the various ways in which the care of the Earth and air were being violated. He was passionate about ecological justice years before it became the widespread concern that it is today.
View more stories of inspirational Precious Blood people.
(Fr. Mark Miller is the pastor of Sacred Heart Church in Sedalia, Mo., and a member of the Kansas City Province leadership team.)