By Brother Matthew Schaefer, C.PP.S.
Only two weeks ago, the United States Province of the Missionaries of the Precious Blood was created at our assembly in Indianapolis. Over the last few years, our thoughts, prayers and hopes have been focused on this "new creation."
Outwardly, there isn't too much different about us; we're the same people we were before, the same Missionaries and Companions. At the time of our incorporation into the Community, the Missionaries make a Promise of Fidelity. This promise isn't made just to a province, but to the entire Congregation of the Missionaries. So the former Kansas City and Cincinnati members had the same relationship to each other before the new U.S. Province was formed as we do now that we are all a part of it. We were already committed to each other through our promises and through the bond of charity. And yet, the relationship feels different to me now. I did not know most of the Missionaries and Companions from the other former province very well, but I felt connected to them through our commitment to the Precious Blood. Now, the commitment feels even stronger as we cast our lots together in becoming this new province.
As we Missionaries grow into our new identity as a province, we can find a lot of inspiration in our history. We have over 200 years of C.PP.S. mission and ministry to inspire us. And devotion to the Precious Blood of Jesus goes back even further. As St. Gaspar wrote to Pope Leo XIII, "Other devotions, products of various times, have holy and praiseworthy beginnings, but they go back only so far. Precious Blood devotion, on the other hand, goes back to the moment when Adam sinned."
Though ancient, our spirituality cannot remain in the past. We cannot imitate the efforts of our ancestors in the Precious Blood—we should always look for ways to apply our spirituality in the places we live and work. The need to be relevant and flexible is not a new development. At the very beginning of this Community, even St. Gaspar took a different path than he had originally wanted to go. At the behest of the pope, he directed his missionary efforts in his own backyard rather than going to foreign lands.
Reflecting on the Precious Blood of Jesus as a symbol of covenant enables us to go back to the beginning of time as Gaspar suggested. The need to be in relationship with God is an intrinsic part of being human. Blood is woven through our covenantal relationship with God from Old Testament sacrifices to the crucifixion of Jesus. As Precious Blood people we weave the benefits of the Blood of Christ throughout our lives and ministries—benefits that value our suffering, honor our sacrifices, promise salvation, and shower on us protection and mercy.
It remains to be seen what our "new creation" will look like. We have much work to do within our Community to convert our hearts and minds into making the U.S. Province more than just a combination of two formers provinces. On this Feast of the Precious Blood, let us renew our belief in the transformational power of the Blood and recall the examples of our spiritual ancestors to guide our new creation.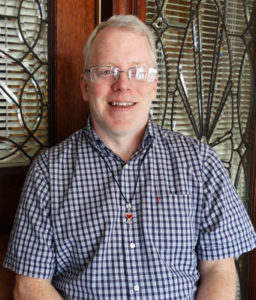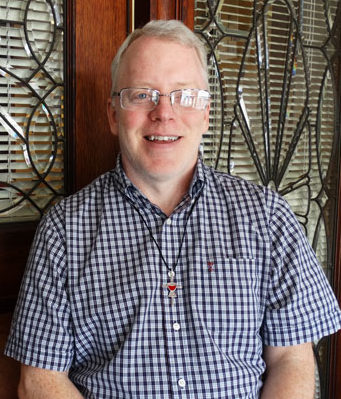 Brother Matthew Schaefer, C.PP.S., is in ministry at the Downtown Dayton Parishes, which include Emmanuel, Holy Trinity and St. Joseph.