Jerome Stack, C.PP.S.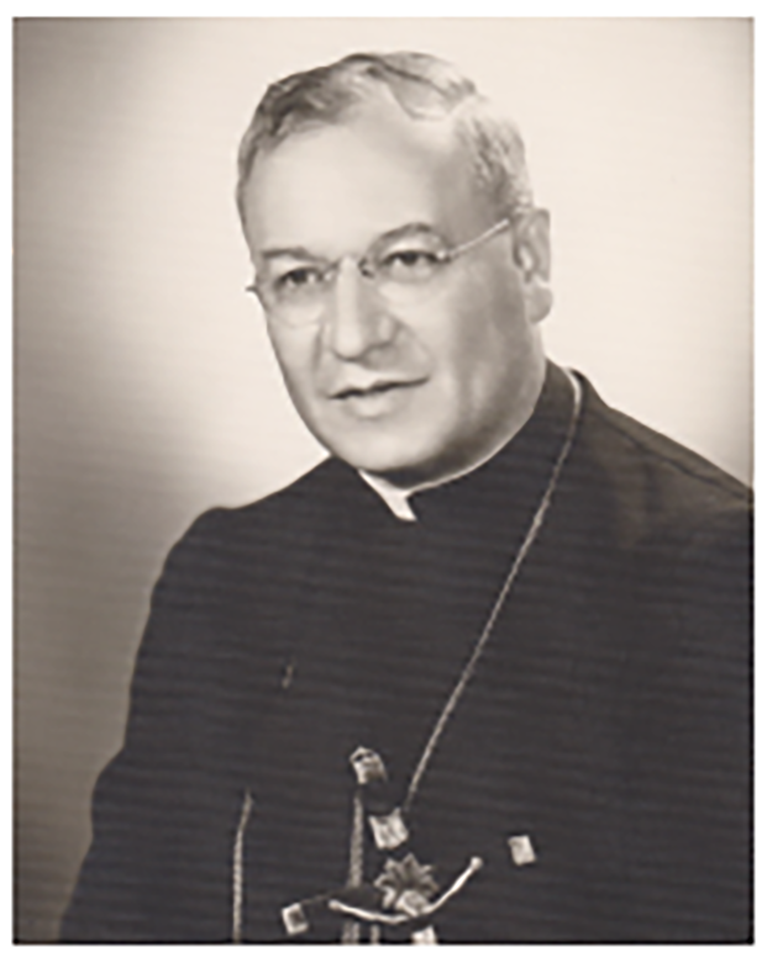 Who would have thought that a poor boy from Eastern Europe would end up as one of the first C.PP.S. Missionaries to Chile? That's the story of Fr. John Kostik, C.PP.S., born in Slovakia in 1894. He immigrated to the USA with his family in 1908. A gifted student, he learned English quickly and entered Saint Joseph's College in 1909, then continued his studies at St. Charles Seminary until his ordination in 1921.
After two years as a professor at Saint Joseph's College, he was sent to the University of Wisconsin to obtain a master's degree in science. While there, he was awarded a scholarship to study marine biology at Woods Hole, Mass.
He seemed to be on the way to a career in academia, but after just two months at Woods Hole, he was asked to become the parochial vicar at St. John the Baptist Parish in Whiting, Ind., because of his knowledge of Slovak. After two years, the pastor decided to retire, and the parish was entrusted to the capable pastoral care of Fr. Kostik.
During the next 18 years as pastor, he oversaw the construction of the current church, which was begun during the Great Depression. Despite the circumstances, the church was completed on schedule, and within about a decade the debt had been retired. Quite an impressive accomplishment for a congregation of 600 families, made up largely of Slovak immigrants, who were by no means wealthy. (Full disclosure: my maternal grandparents were members of the parish.)
An obviously talented man, Fr. Kostik was appointed rector of St. Charles Seminary in 1945. At the time, the American Province was actively seeking to send Missionaries to Latin America, and after examining several possibilities, Chile was chosen for the new foundation. Fr. Kostik volunteered for this new apostolate, along with Fr. John Wilson, C.PP.S. (a survivor of the Bataan Death March), and Fr. Paul Buehler, C.PP.S. They arrived in Santiago in late 1947.
Unlike missionaries to foreign countries today, those pioneer Missionaries had minimal preparation for ministry in a different culture. Fr. Kostik began his ministry in Chile with little knowledge of Spanish, but he had a facility for languages (he already spoke five languages) and was eager to serve the people of Chile.
There was great enthusiasm for the new venture, and many members volunteered to go to Chile. By 1955, there were 22 C.PP.S. members from the United States working in Chile.
Fr. Kostik left Chile in 1962, retiring at St. John the Baptist, where he died in his beloved garden behind the rectory while reciting the rosary.
St. Gaspar famously wrote in one of his letters: "Unlike statues, Missionaries are not motionless. They serve wherever God wills to call them." Fr. John Kostik was a Missionary in motion, responding to the signs of the times and to God's call.
View more stories of inspirational Precious Blood people.
(Fr. Antonio Baus, C.PP.S., provided historical material for this biography.)